Bringing Nature Home: Trees
When: March 7, 2020. 1:00pm-2:30pm
Where: Cleveland Heights Community Center, Room 1A/1B

Bringing Nature Home 2020: It's About Time
This year, Friends of Lower Lake and Doan Brook Watershed Partnership will once again host a series of talks on native plants and sustainable gardening leading up to Ohio's first ever Native Plant Month in April.
The Bringing Nature Home speaker series will journey from the tree canopy to the shrub layer to the ground layer for a holistic look at what makes up a healthy habitat in our public and private green spaces. Our tagline, "It's About Time," reflects the urgency of restoring our urban habitat to a healthy one as well as how the sequence of plant life supports insects and birds throughout the growing season
Trees
Ohio was 95% forested before European settlement, but today it is only 31% forested. Restoring tree canopy is essential to sequester carbon to address the climate emergency. And trees are among the first flowering plants to attract insects and birds in the spring! Learn about the native trees necessary to restore a healthy canopy in our urban environment and local parks. Presented by Courtney Blashka, Director of Conservation and Community Forestry, Holden Forests and Gardens
@ 2:15 pm: Meet The Heights Tree People, who can help you select and plant a (free!) tree in your own yard this spring.
Register for this talk using the form on this page. For questions about registration please contact Andrew at 216-325-7781 ext. 6783 or klooster@doanbrookpartnership.org
For questions or information about this talk or any of the talks in the series please contact friendsoflowerlake@gmail.com
Upcoming Events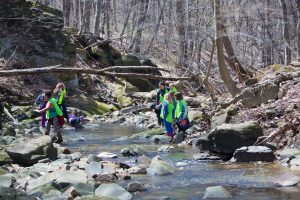 April 17, 2021 from 1-3pm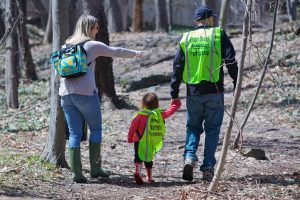 April 18, 2021 from 1-3pm