Where We Meet
We convene at the Canoe Club site on South Park Boulevard in Shaker Heights, Ohio. (Lower Lake park spans both Cleveland Heights and Shaker Heights.)
We usually meet Sunday mornings at 10ish.
Some of our experienced volunteers have special projects that they do on their own time. If you would like an assignment, let's talk. If everyone takes care of a small piece of nature…..you know the rest. Contact us at FriendsofLowerLake@gmail.com
What To Bring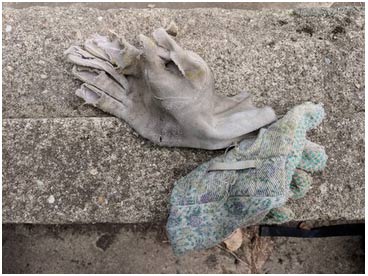 Print and sign a waiver to bring, if you haven't already.
Bring water in a reusable container for yourself, and pruners and a garden knife or weeder. Shovels and rakes are helpful too.
Wear a mask when around others and maintain a distance of at least 6 feet.
Please wear work gloves, long sleeves and pants to avoid contact with poison ivy.
We've added native trees to the existing canopy. Our volunteers, who are creating healthy habitat in our own yards, have donated native plants. We're planting locally grown native understory trees, shrubs for thickets, and a diverse mix of ferns, sedges, grasses, and wildflowers.
The canoe club was sited at one of the best vistas around the lake, and clearing it has created a place for hikers to rest, people to meet, take photographs, and practice tai chi.
We are not experts, but we have learned a lot. Our regular volunteers from four cities (and four countries!) include a Cleveland Orchestra violinist, a physician, an urban planner, a physical therapist, a nurse, an accountant, retirees, and an art teacher, among others. We are all learning together, and creating the world that we want to live in.