When: January 28, 2023 | 1pm-3pm
Where: Lower Shaker Lake Bridge

Looking to enhance your knowledge of local trees? Many people can identify common trees by their distinctive leaves — oak, maple, and elm — but identifying these and other trees is possible even after the leaves have fallen. Join Dr. Ted Auch and Doan Brook Watershed Partnership for an educational walk around Lower Shaker Lake focused on winter-weather identification techniques for common native and naturalized trees and shrubs. Additionally, you will learn why different species of trees grow where they do and how trees relate to storm water and pollution control.
We will meet at the western end of Lower Shaker Lake on the bridge over the spillway. Street parking is available on Brook Road (enter off of South Park or North Park Blvd.). Be sure to dress for the weather! A hike fee of $10 per person will be collected on the day of the event. Cash or check. Advanced registration is preferred. For questions or additional information contact us at 216-325-7781 or
info@doanbrookpartnership.org
Partners/Supporters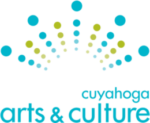 Advance registration is required.